Sunrise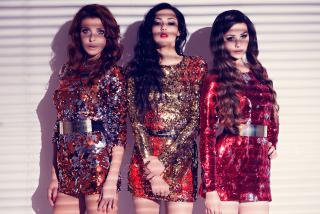 July 11th is the day when Mirami becomes 5 years old! During these years the band has gained much! The first album "Miramimania" was released in 2011. It became "golden" in Poland. Throughout these five years of creativity and performance the group has toured Poland, the Czech Republic, Slovakia, the USA, China, Russia, Ukraine - which was the reason why the group did not "settle" at the recording studio in their native Lviv to work on their second album.
"Sunrise" is exactly what the Mirami fans have been waiting for! Poland will have an opportunity to listen to this second studio album in digital format on July 10th, and on July 17th it will come out as a CD.
Later, the album will be released in Germany, Austria, Switzerland, Spain, Andorra, Denmark, Belgium, Luxembourg, the Netherlands, Russia, South Korea, Malaysia, Thailand, Ukraine, and other countries.
"Sunrise" is actually a collection of hits! It will include the hot "Amore Eh Oh!", the lyrical "Amour", the fire-song "Summer Dreams" (feat. Lay Zee aka Mr. President), the expressive "Upside Down" (feat. Danzel), the carefree "Holiday" (with Crystal Lake). All of these songs had been released as separate singles, but now have found their place in the album. The duet works with Rene Dif (the lead singer of the group Aqua, Denmark), with DJ project Miami Rockers (Germany) and DJ project Bakun (Ukraine) are also worth mentioning.
Words will never convey the album's drive, you have to hear it for yourself! Download and buy "Sunrise" in your country!
Tracklist of album "Sunrise":
01. Mirami - Intro
02. Mirami - Amore Eh Oh! (Ukrainian version)
03. Crystal Lake & Mirami - Holiday (Bakun remix album version)
04. Mirami feat. LayZee - Summer Dreams (new album version)
05. Mirami - Я з тобою... / I'm With You...
06. Mirami feat. Rene Dif - Celebrate The Love
07. Mirami feat. Danzel - Upside Down (album version)
08. Mirami - Rain & Sun
09. Mirami vs. Miami Rockers - We Own The Night
10. Mirami - Amour (new album version)
11. Bakun & Mirami - Sunrise
12. Mirami - The Party'll Never End
Bonus
13. Mirami - Amore Eh Oh! (English version)
14. Mirami - Celebrate The Love